ABOUT SKILLED INSPECTIONS
Steve Osborne—Licensed Home Inspector
OK# 7001310
Steve Osborne is the owner and inspector of Skilled Inspections. Steve's experience all across the inspection industry has allowed him to achieve a high level of proficiency with numerous skills that are vital to providing a service his clients can trust for professional guidance when buying a home. By adapting to your individual needs, Steve is able to evaluate a property and present the information he learns in a straightforward manner that will elevate your knowledge and promote home-buying success. Steve's careful attention to detail means that he notices what others don't—and that's exactly the kind of person you need on your side when preparing for one of life's biggest investments.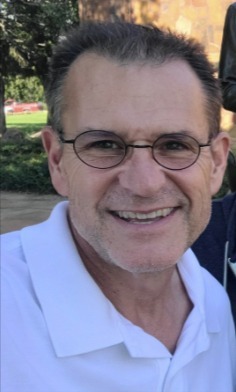 35 Years of Inspection Industry Experience
Steve's prowess as a professional inspector is the product of many years spent working in the industry, and he considers it a labor of love—because Steve is truly passionate about solving problems and figuring out real solutions in order to help others. Steve started out as an aircraft mechanic, inspecting and troubleshooting the various components that make up jet aircraft in order to ensure that safe flight was assured on a daily basis. This instilled a strong focus on safety that Steve still maintains in the present day, taking his time with every home inspection to identify and resolve issues that could put his clients at risk. After working as an aircraft mechanic, Steve went on to start his own construction and repair business, setting him up for the eventual transition into his career as a home inspector.
Helping You Is Why We're Here
Steve sincerely wants his clients to attend their home inspection if possible so that he can present his findings in person, addressing any concerns you may have while it's all out in front of you
A good home inspection requires more than one approach in order to determine the full scope of a property's strengths and deficiencies—that's why Skilled Inspections uses technology such as thermal imaging, aerial drone photography, gas leak detection, and more to complement our standard visual assessment
After an inspection has been completed, clients are more than welcome to contact us over the phone at any time to discuss the inspection findings and to ask any additional questions
When he's not out performing home inspections, Steve likes to work in his yard and generally spend time out in nature. Whenever his schedule permits, Steve also enjoys relaxing for a day or two out at the lake house.
Ask about our discounts
for military, police, emergency workers, and teachers.
First-Rate Home Inspections
in the Tulsa Metropolitan Area
We're proud to offer professional home inspection services to Tulsa and the surrounding areas, including Jenks, Bixby, Sand Springs, Skiatook, Owasso, Claremore, Collinsville, and Glenpool.
At Skilled Inspections, we strive to provide a constructive home inspection experience that will not only improve your understanding of a home's condition, but will also lay out specific maintenance strategies that you'll be able to readily implement if you choose to close on the home. Contact us today to request an inspection.
Evening and weekend appointments are available by request.