Skilled Inspections offers investigative home inspection services to the Tulsa metropolitan area. We aim to shed light on the inner-workings of a home's structure and installed systems, revealing potential defects or safety issues that need to be taken into account before negotiations to buy the home draw to a close. We adhere to the rigorous Standards of Practice as defined by both InterNACHI and the Oklahoma Construction Industries Board.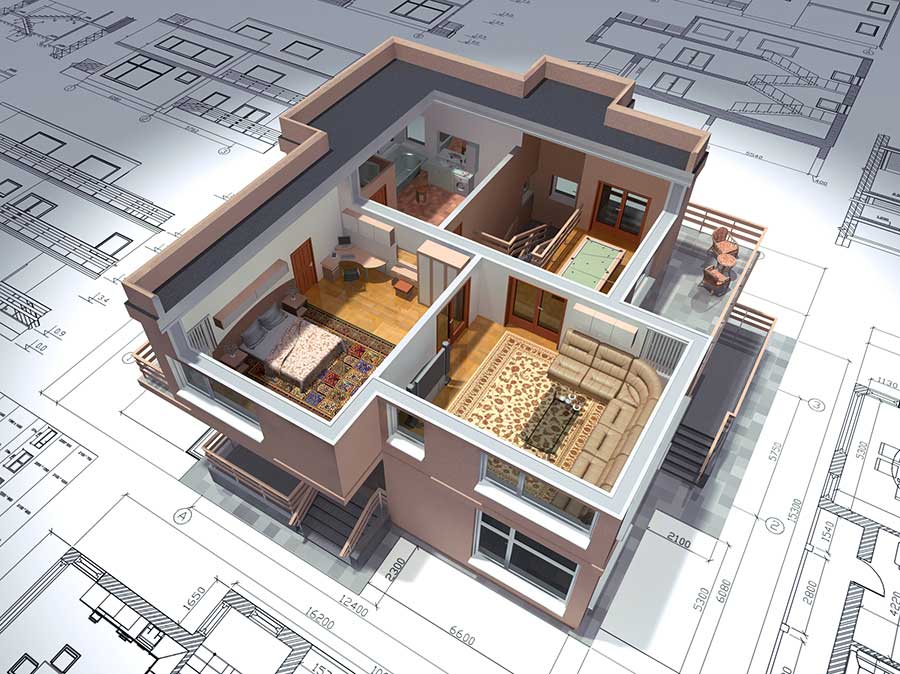 Buyer's Inspection
This inspection service is a comprehensive evaluation of a residential property's readily accessible and visible components. Within 12-24 hours of the completed home inspection, a detailed and easy-to-read report of our findings will be available.
We inspect the following components:
Electrical Systems
Mechanical Systems (Heating, Cooling, & Built-in Appliances)
Plumbing Systems & Fixtures
Roofing System (including gutters, roof penetrations, skylights, & downspouts)
Foundation & Crawl Spaces
Basement
Exterior (doors, windows, cladding, soffits, fascias)
Deck
Interior (doors, windows, floors, walls, ceilings, stairs)
Attic, Insulation, & Ventilation
Fireplaces
A Thermal Imaging scan will be conducted at no extra cost when moisture issues are suspected within the plumbing systems or structure of the home. For roofing systems that cannot be walked safely due to material type, existing damage, or pitch, aerial drone photography will also be utilized.
Additionally, we'll use a carbon monoxide detector, gas leak detector, and moisture meter at no extra cost whenever necessary.
Additional Inspection Services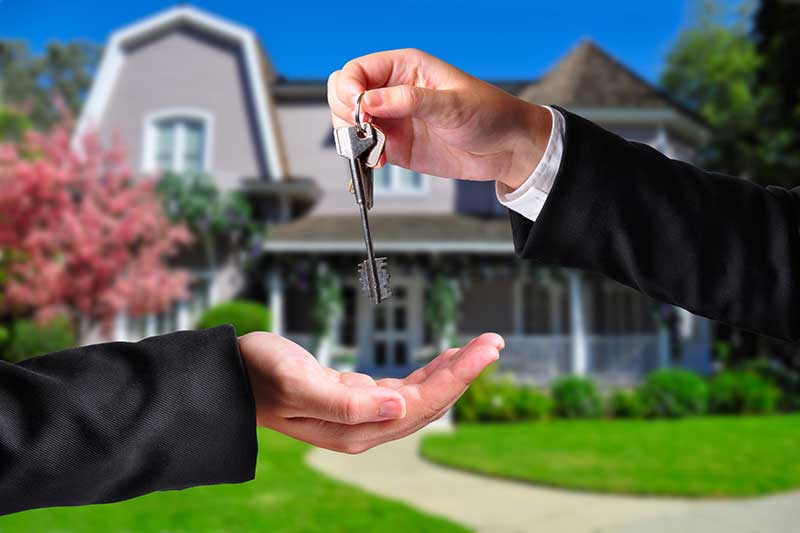 Pre-Listing Inspection
We perform this inspection service to help clients sell a home without having to deal with unexpected delays or undesirable bids from prospective buyers. Before the listing for the home is sent out, we'll comprehensively evaluate the property's readily accessible areas. The information we discover will help you determine whether or not the home needs work before it goes on the market—and you'll also be better prepared to keep negotiations moving forward.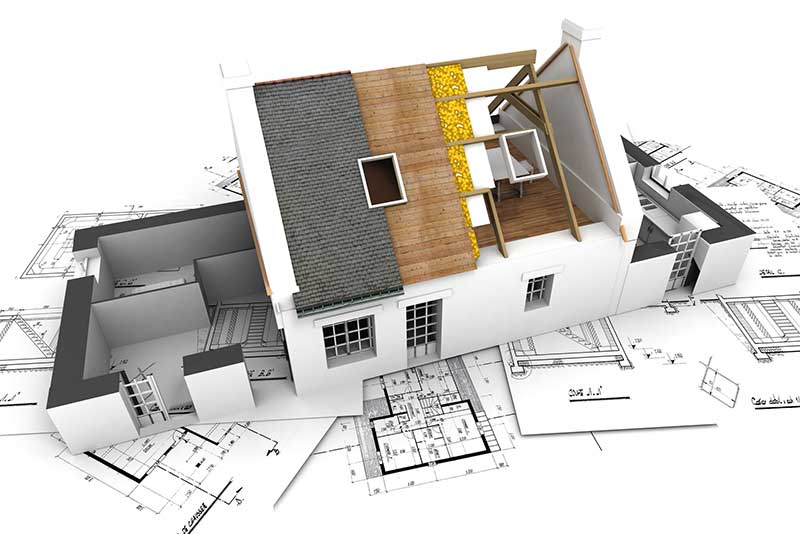 New Construction Inspection
Your new home is nearly finished, and there's so much to be excited about—but that shouldn't stop you from taking every necessary measure to ensure that your investment is in tip-top shape. For this inspection service, we'll assess the condition of your prospective home prior the builder's final walkthrough. This leaves time for the builders to correct any defects without inconveniencing you and your family once you're ready to close on the home and begin moving in.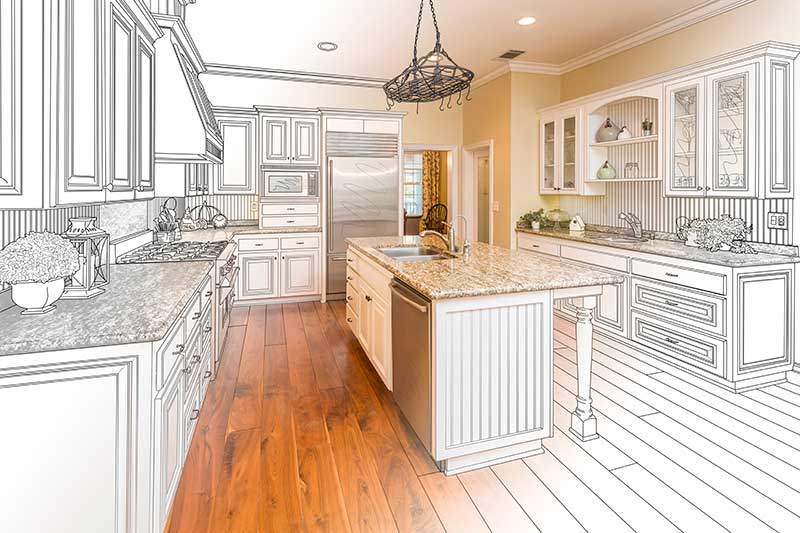 Re-Inspections
Just because we found a defective component during a full home inspection doesn't mean that you may be making a bad investment. As long as you're able to work out an agreement with the seller of the home, there usually isn't cause for worry—and Re-Inspections are available to give you additional peace of mind. If the seller has agreed to make repairs, we'll come back to the home to inspect the repair work, ensuring that the original issue is no longer a problem.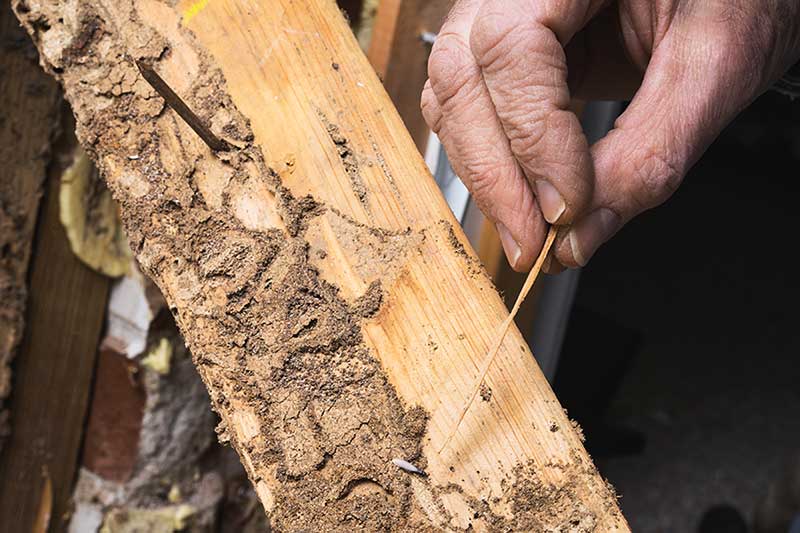 WDO/Termite Inspection
Termite Inspections are referred out to a vetted third party who will help you ensure that your prospective investment doesn't contain existing issues related to termite damage. The inspector will thoroughly evaluate the entire structure of the home, notifying you of any evidence suggesting damage caused by wood-destroying organisms—while also letting you know about any recurring infestations.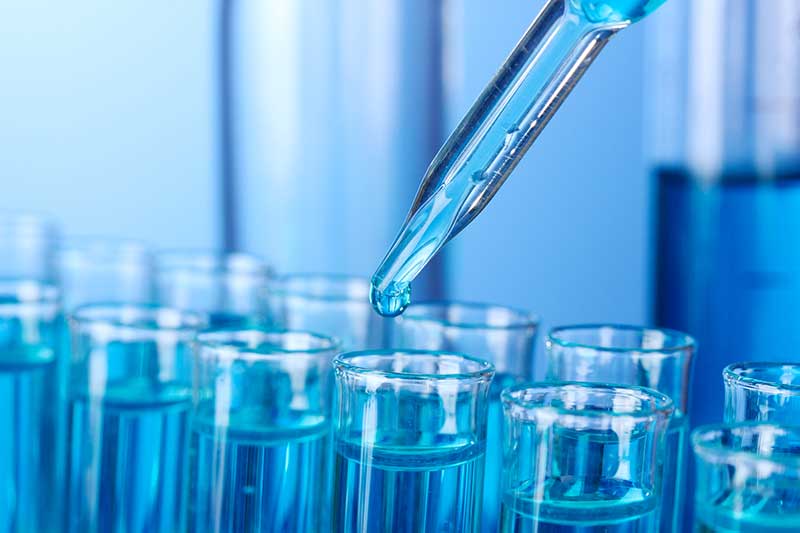 Water Testing
This inspection service will help you determine if your prospective home's water supply is safe for drinking and daily use. We'll collect water samples from the tap and well to have tested at a certified laboratory for pathogens such as coliform bacteria and heavy metal contaminants. For more information about water quality testing, please refer to this information released by the EPA.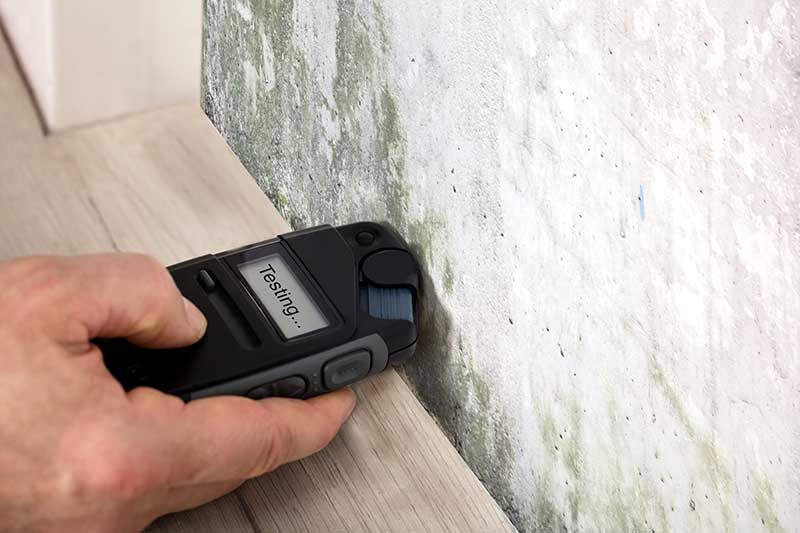 Mold/Air Quality Testing
If a home is experiencing moisture issues, then it's quite likely that a habitat for mold has already developed. We'll use specialized equipment to collect an air sample that will be sent off to a certified laboratory, where the sample will be tested for mold, asbestos particles, and several other hazardous contaminants. For more information about the potential health effects of mold exposure, we encourage you to review the information linked here.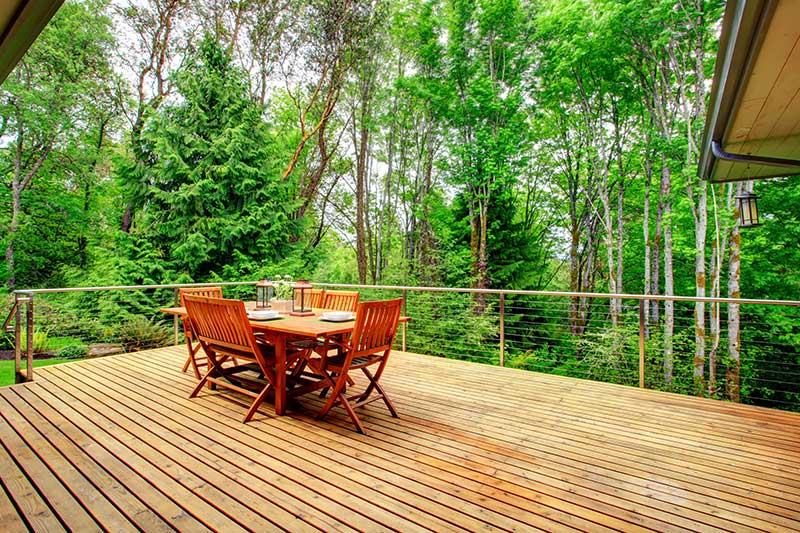 Deck Inspections
A Deck Inspection is included in our full home inspection, but we're also able to offer it as a standalone service for clients who don't need an entire home evaluated. We'll thorough assess every aspect of a deck's construction, including the footings, posts, railings, and the deck's overall ability to handle a typical load distribution.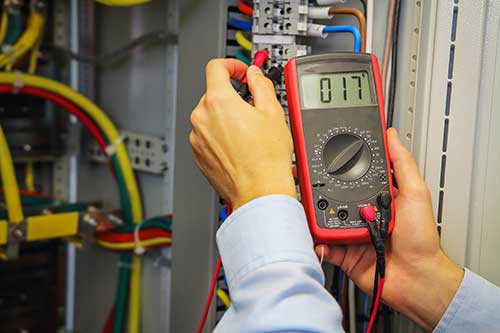 Home Maintenance Inspection
This inspection service will help you develop a personalized maintenance schedule for your home. We'll carefully assess the property's visible and readily accessible areas, including any installed mechanical systems. Based on our findings, we'll recommend maintenance tasks that should be performed, and we'll give guidance on exactly when the maintenance needs to occur.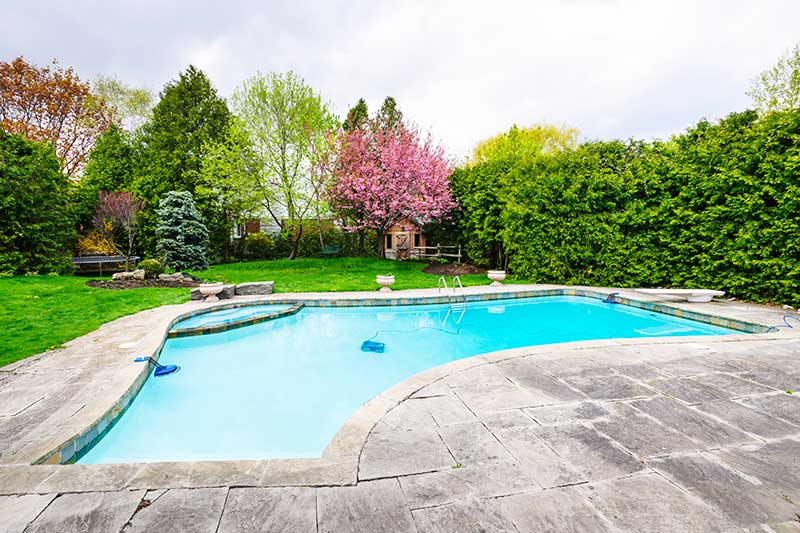 Pool Inspections
Pool Inspections are referred out to a trusted third-party professional. The pool specialist will evaluate the structure of the pool, mechanical components, accessory components, and any extra safety features that are in place. Your inspection report will inform you of potential issues and recommendations for bringing the pool up to safe and sound condition.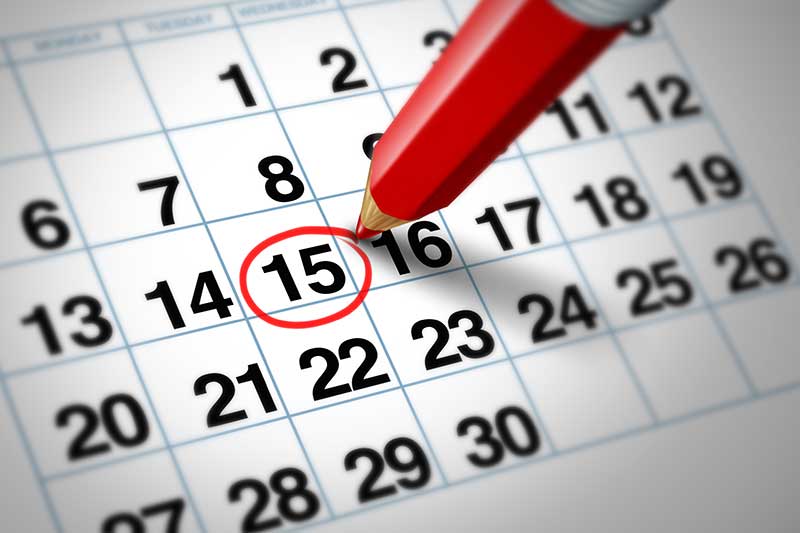 11th Month Warranty Inspection
Don't let the warranty expire on your home without first making sure that there are no pressing repair or maintenance issues that need to be resolved. We'll be happy to inspect the home while the warranty is still active so that we can relay information about any defects that may be covered under the builder's original warranty agreement.
Ask about our discounts
for military, police, emergency workers, and teachers.
First-Rate Home Inspections
in the Tulsa Metropolitan Area
We're proud to offer professional home inspection services to Tulsa and the surrounding areas, including Jenks, Bixby, Sand Springs, Skiatook, Owasso, Claremore, Collinsville, and Glenpool.
At Skilled Inspections, we're here to help you make the best possible home purchase decision by providing high-quality inspection services that you can rely on to answer your questions about the advantages and disadvantages of your prospective investment. Contact us today to request an inspection.
Evening and weekend appointments are available by request.